★★★★★

Beautiful socks, great prices, speedy delivery and a lovely handwritten note!

Erika B.
★★★★★

Arrived very quickly and I will definitely order from them again!!

Loren M.
★★★★★

The socks are so cool and comfy, and the customer service was incredible!

Mary T.
★★★★★

This is one of my favorite stores ever!

Bella V.
★★★★★

Amazing selection and great prices, also very friendly staff.

Jensen M.
★★★★★

The biggest selection of socks I've ever seen in my life.

Michael G.
★★★★★

Love the design and quality of the socks and they came quick!

Valencia B.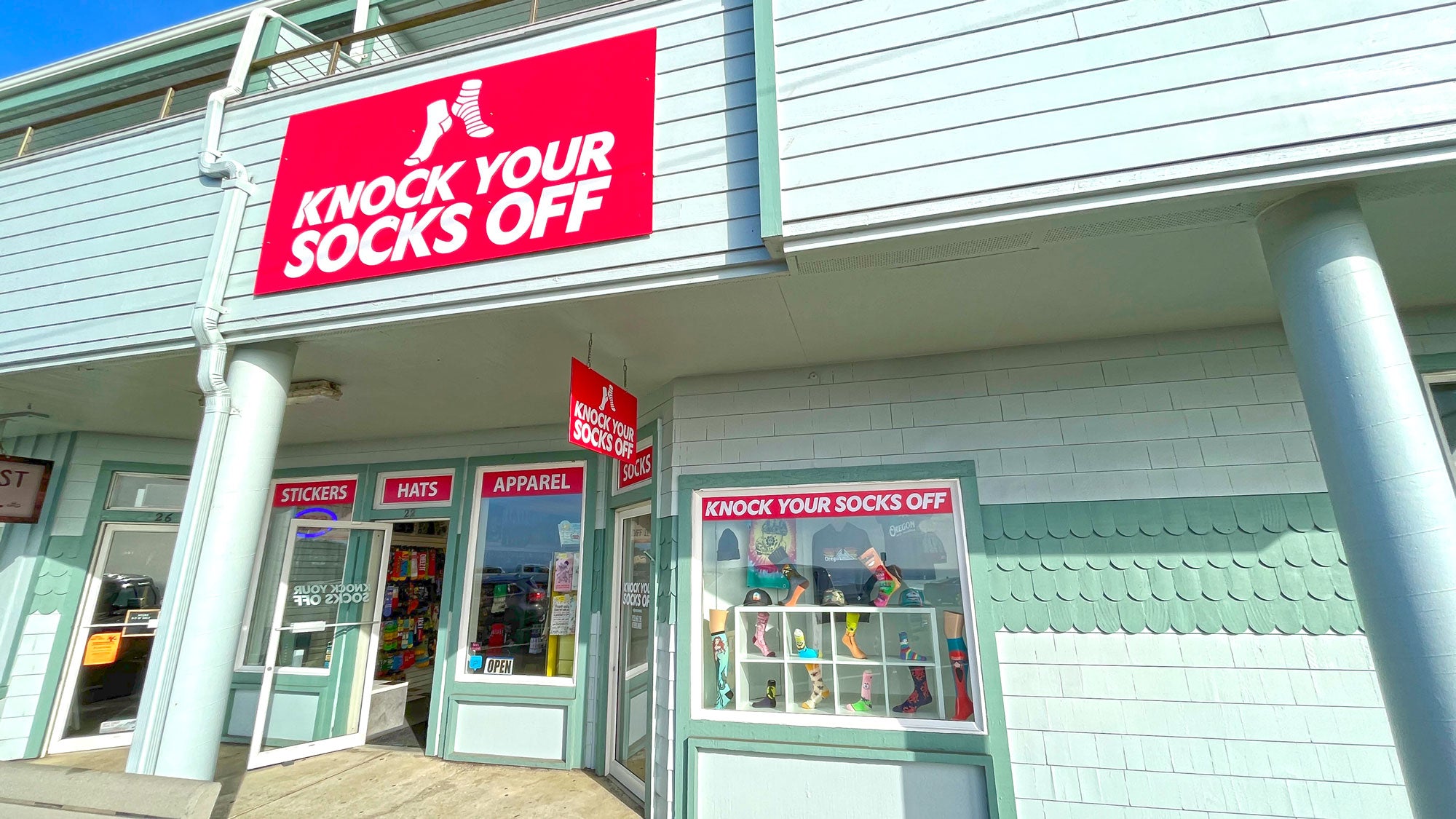 Quality You Can Trust
Starting in 2016, Knock Your Socks Off features Oregon's largest selection of specialty and novelty socks.
Always Something New
Over 100 New Styles Every Month
Super Fast Shipping
Order before 4 PM (Pacific Standard Time), and we'll get your order packaged up right away and shipped by the next day!